I'm not writing a review of an OS, just my experiences. Friday Evening Studio's Hard-disk Crashed 🙁
With New hard-disk I decided to tryout a New OS – Elementary OS Freya 0.3  Launched Last week. Freya is pretty impressive. It  is based on Ubuntu 14.04. so the awesomeness is carried. (at least I thought while installation).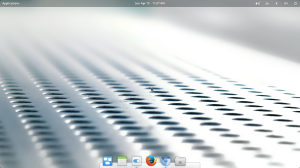 Desktop looks & will remain pretty clean , as you can't add folders or shortcuts like other Desktops. right click on desktop has no context menu. Must be other way to add, not yet discovered.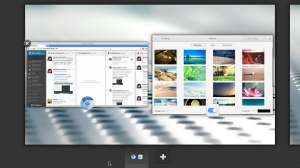 Multiple workspace manager is the most decent I've ever seen. smooth and elegant.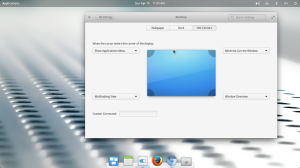 Hot Corners – Yet another cool feature, but I feel with little tweaks in Unity tweak tool you have more corners in Ubuntu.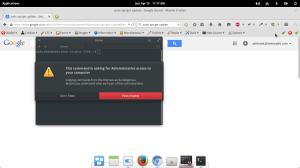 When it comes to Linux, we can't live without terminal. I like the way Elementary OS team worked on UI and Usability part of terminal. OS seems to be developed for non tech users along with Tech Users. Ctrl+V gives you a nice warning before you execute some commands that needs SU Permissions.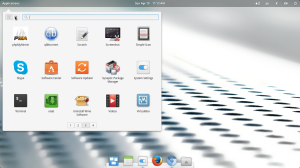 Plenty of Applications, Nice Layout great UI Experience. Couple of Inbuit apps, Geary – Mail Client, Audience – Video Player, Midori – Light weight Browser. Maya Calender beautiful notification system.
Well I can't live without couple of my set of tools : Skype, Libre office, Gimp, notepad++, Firefox, Chrome, pidgin, and more.
While Setting up Development Environment, Encountered with Easy Engine does not supported Elementary OS. Well this is not that big concern I feel.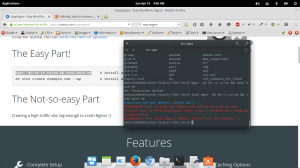 Looking forward for update from Rahul & his Team. So I've to install LEMP Stack Manually.
Virtual box is good, Setup a Nexus device using Genymotion. Over all system performance is Good.
But With my bad habit of using Tweet-deck in chrome + reading in Firefox + Development in npp + Gimp for some graphics and a VM. and this beautiful graphical inter-phase is too much for my Dell Studio 15.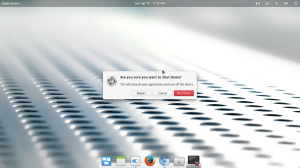 I'm logging off from Freya. it is Good and Promising usability. You guys can give a try.