Not Dead just lost in bhool-bhulaiya !! though the Tedious month was over, no one knows more tedious days are ahead except pretending to know.
Last month I switched my job from Shreesurya to Telezent, both were in my home town makes me feel good that I don't need to leave my city for my Bread and Butter. New Job brings new responsibility and new technologies and techniques. I am not scared of 9am – 9pm reponsiblity just got exhausted due to work.
Thanks to my partners Chetan, Shahbaz aka ENK, Paras, Sujay for handling everything in my absense.
Although I'm offline, unable to reply mails to my readers, and also missed this year Samaradhana Day at JSYOG (Enjoy last year snap by Subodh Da)

and many more events, But still trying to be connected with Nagpur groups, Just had an unofficial, unplanned blogger meet at compex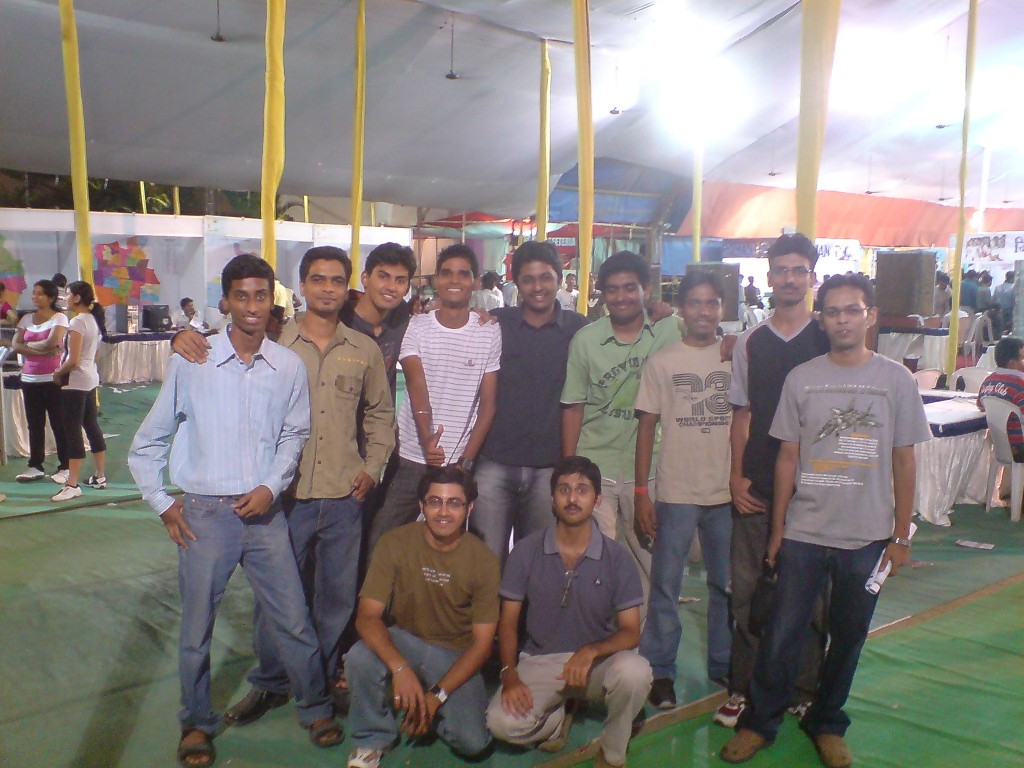 Don't Search me in the snap, I was shooting snap of those good looking face on the left. ; ) These guys come in between !!
Even there is a Nagpur PHP meetup at Jog house on 11th of next month, will try to be there.
My Web Directory is Accepting regular free links, but only featured links are approved since last 2 months I regreat for same. Won't even had enough strength to move PHP fake mail script to Source Forge Page.
I Will be Back Soon ….

Till that you can follow me on Twitter for quickest response from my side.