April was pretty tedious month of this year, lots workload just trying to sort out all the work and just trying take out small time for self !
First week was preety busy with the Hedgewar Blood Bank, Nagpur 's Work. There is system is stable. No Issues Reported since last week Good to hear.  Paras will be looking care of Laugh out Loud ORG. It will be nice place for  some Funny stuff. These Doesn't mean I'm Dead at Bindok. Bindok will be soon in Rewamp process.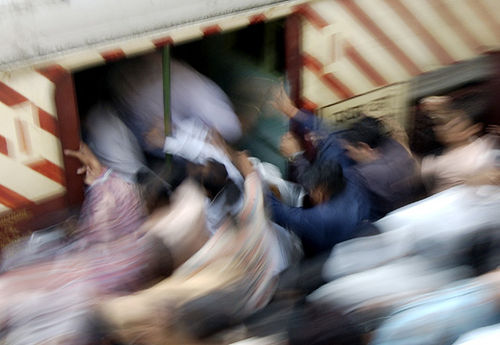 Second Week was in Mumbai, Looking up some LASIK treatment for my Eyes at Panvel. Met Sujay At Rmall Mulund, First time I met some online friend out side my city. Soon Bindok's process will start.
Third week is so what normal but hard weekend, Me and my Dad was dashed by some idiot biker ! He was havin some serious injury but now he is out of Danger, just a Diabetic problems around him.
Finally January Work list is about to complete, Nagpur United, Directary Biz both of the project are about to come.  Thanks for the Shahbaaz and web design in london for the Help in the Design development. Both of the Project will be Live this Month End.
Seems everything is getting normal !
Image Credit :  Soumik Kar