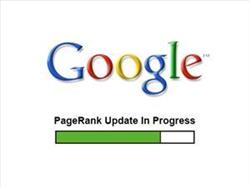 Day before yesterday Google Exploded another bomb over Web-masters, Since last few month Minor Page Rank update was going on. here's a big one Now.
Matt Cutts Announced that
new toolbar PageRank values should become visible over the next few days. I'm expecting that also in the next few days that we'll be expiring some older penalties on websites.
Still updates are going on!! so I can expect some PR 1 or 2 to this web-log. but according to Digital point Forum This Update is the Strangest Update ever Occurred. Still Big Sites like digpagerank and Iwebtool are still not able to Fetch exact data from Page Rank Data Centres. Few Data Centres are yet to be updated.
So Hope some Good Comes out of it !!