Encountered with Tushar's Facebook Status Update about Xiaomi Mi4 Giveaway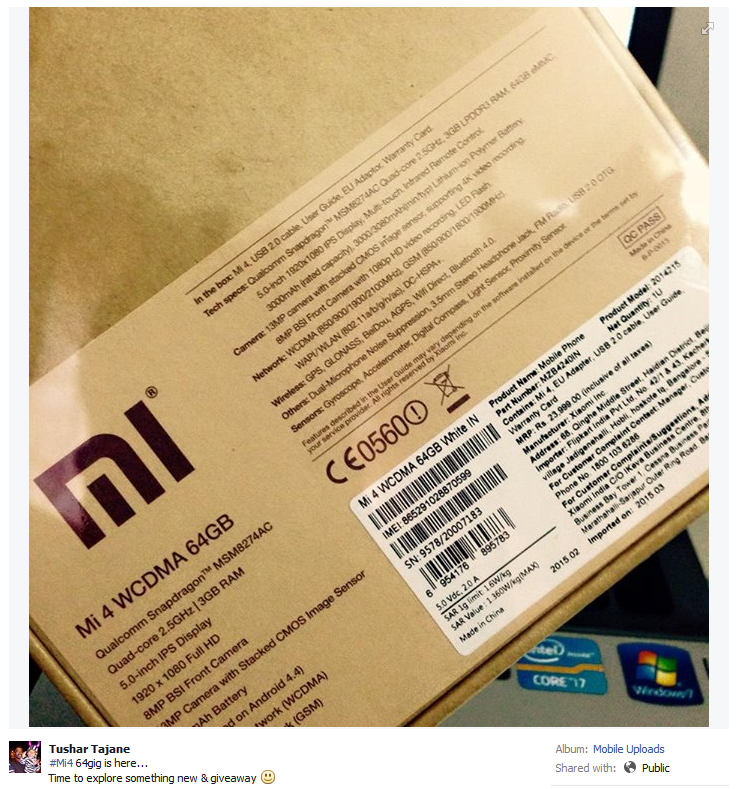 Its time to change Lumnia, Following are some options I'm Looking into : Xiaomi MI4, OnePlus One and Asus Zenphone 2
All three comes in same price range of 20,000 – 22,000 INR.
Zenphone has dual sim and octa core processor with 4 GB RAM. With Android v5.0 Lolipop.
Where as MI4 and Oneplus one has single sim slot & Quad Core with 3GB RAM along with older versions of android. MI4 and Oneplus are lighter, slimmer compared to Zenphone.
MI4 Got FM Radio, +1 compared to other two.
Regarding Battery Life, all three ranges between 3000-3100 MaH. Xiaomi has Li-ion Battery. and rest two have Li-Po Battery.
Just want to know your views over these three phones.
@Techzoom team, please count this Blog post at entry to your Give away contest.
@Readers, Yes, there's a giveaway of MI4 From Techzoom, Feel free to participate. more details here