Number of Mobile Surfers are growing highly( If not at list I am one of them). Opera , Teashark, fennec are few great browsers makes you feel good when you visit the site from Mobile. But never Imagined about the simple browser. Do check your site with Simpler mobile browser.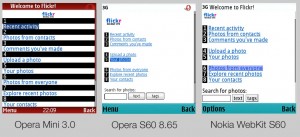 photo credit : Cédric Hüsler
Basically its Mobile version from Google, must check your url once. heres how my look.