This may not be new for you people but its new for me. Whenever you Search some stuff in google. its comes back with a Huge number (I am poor in maths to count that number). I searched for my name " Abhishek "
Result is in Image.
The Big Number 4,730,000. Now I want to see 1000 Result so I add &num=100&start=990 To the query.
( You can learn more about this @ Google Help Center )
So Query is
https://www.google.co.in/search?hl=en&q=Abhishek&num=100&start=990
and the output as follows.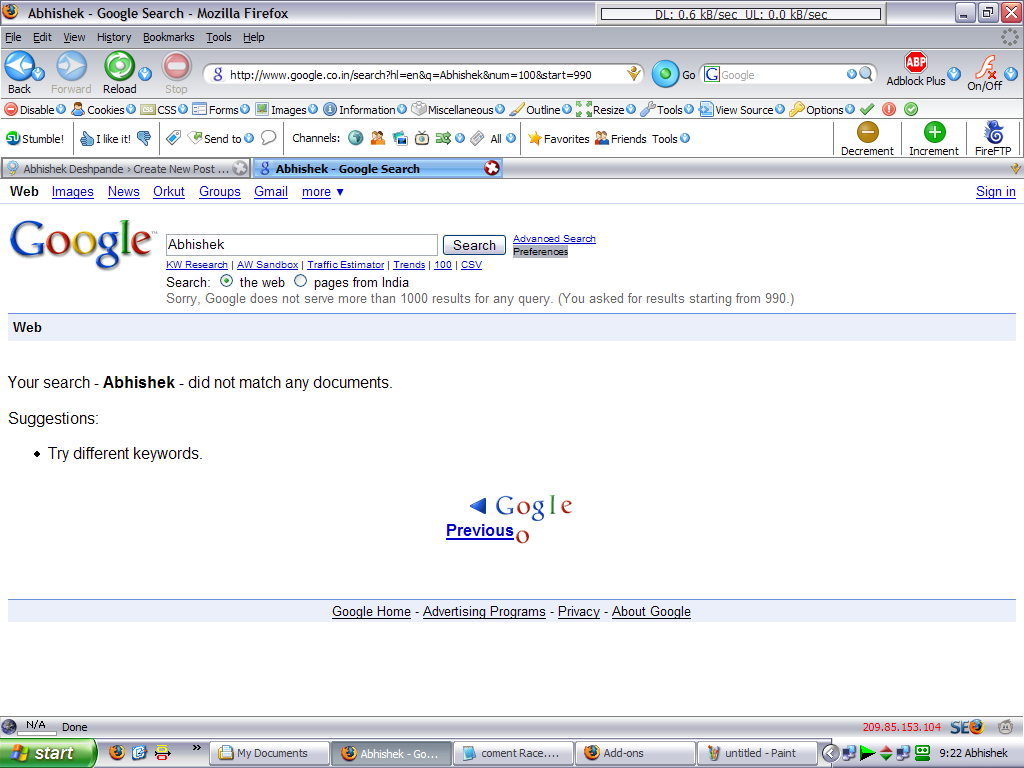 Hell !! only 1000 Search Results are available then why show a big number 4,730,000 . Is that sort of method to make people feel like we cawl the whole web?? why so Dear google ??