MacBook Air the Third series of MacBook is now available in Nagpur( My Home Town, In Center of India ).
Well I was not knowing that Apples products are available in Nagpur, Thanks to Chetan for looking here and there while Biking, We were just passing through Dhantoli (In central Nagpur ). He saw Apple Authorized Dealers Board over some Building. With Curiosity we Entered the office without even caring about our dressing and beard. The warm welcome From Shantanu Gadre(Head at NGRT) can't forget it ever !! And a great time and Knowledge share from Ravi Rao. Just a Memorable Event. All Credit To NGRT Team.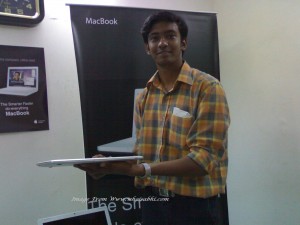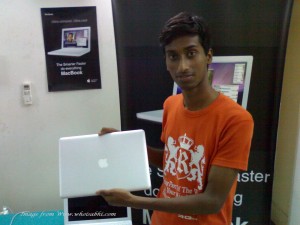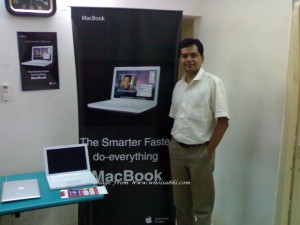 Get back to Mac Book Air.
Just 13 inch and 1.36 KG Macbook , I was ammazed !! its so slim just like my long exercise book. it had core 2 duo processor along with 2 GB RAM, 80GB 4200-rpm PATA HDD , Built-in 802.11n Wi-Fi2 and Bluetooth 2.1 + EDR , iSight Camera and micro DVi, built-in airport extreme (802.11n) and many more feature. And Not least Battery Performance 5 hours along with Wireless Productivity.
Better a Apple Video can explain a lot
NG Research & Technologies
55, Amaltash, Dr.R.P Banerjee Marg
Dhantoli, Nagpur 440012.
Call: +91 712 244 3351, +91 712 244 2588, +91 712 252 3082
Website : https://www.ngrt.in