This is not Shahrukh's Class Room, really Tweak one I found on Mansoor's Blog.
Okay.. All you have to do is to add + , – , x , / or any other arithmetic operator to balance the equations.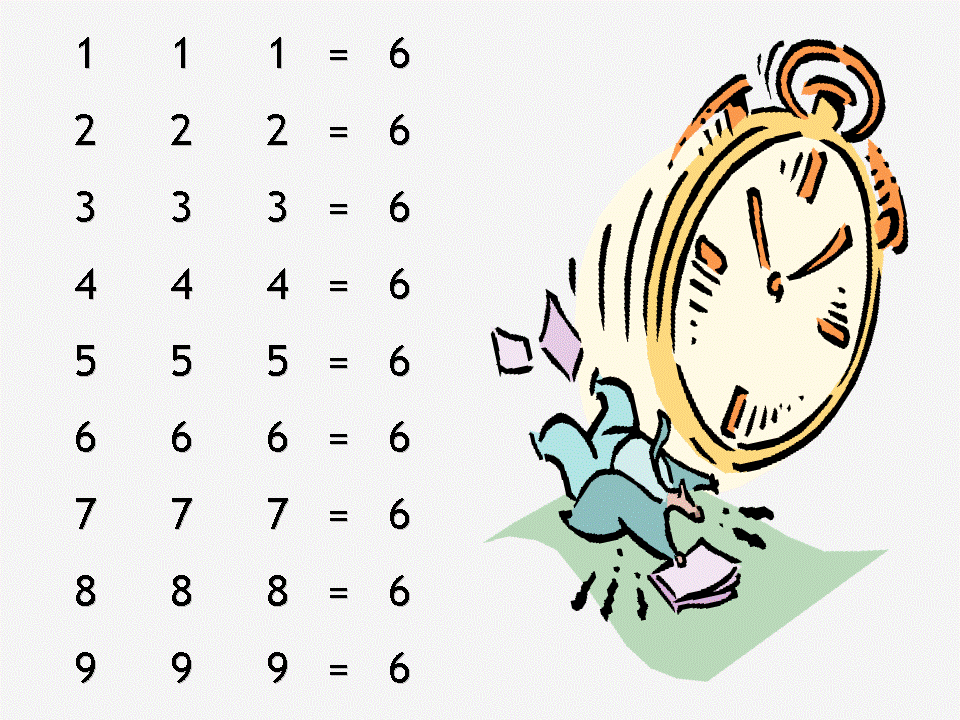 I know you would say it's not possible… even I thought It was so… but all these equations can be solved by a 5th grader. its very easy.. Just download the power point slide show to know how.. you would be killing yourself when you know how simple it is.
When you know.. just forward this page or slide show to your friends and office workers to amuse them.
have a nice weekend.